Question
Need UV 365nm light to cure adhesives to bond polycarbonate to aluminum. curing area needs be a little over 1 inch. curing time needs to be less than 2min. thickness of the adhesive is around 1/16 inch. which light do you recommend.
Answer
8WFP UV-365 LED is recommended. at a distance of 1 inch, the center spot is 1.4 inches. This strong center spot typically cures Loctite UV curing adhesives in less than 1 min.
This 8WFP UV-365 LED can be powered by a portable flashlight power units with 3 AAA batteries (initial current 700mA), 2 CR123 batteries (constant current 1A) or 1 Rechargeable 2200mAh Lithium battery (initial current 1.2A).
This 8WFP UV-365 LED can also be powered by AC adapter (constant current of 1.2A), in the Workstation Light setup, or Twin-light setup. Using the workstation setup, light can be powered either by the rechargeable lithium battery, or directly powered by the AC adapter (the adapter is also used to charge the battery).
If the 8WFP UV-365 LED is not strong enough, we can make a 12WFP UV-365 that will work with the same power source as 8WFP. 12WFP is 1.4 times brighter than 8WFP.
The image for the workstation setup: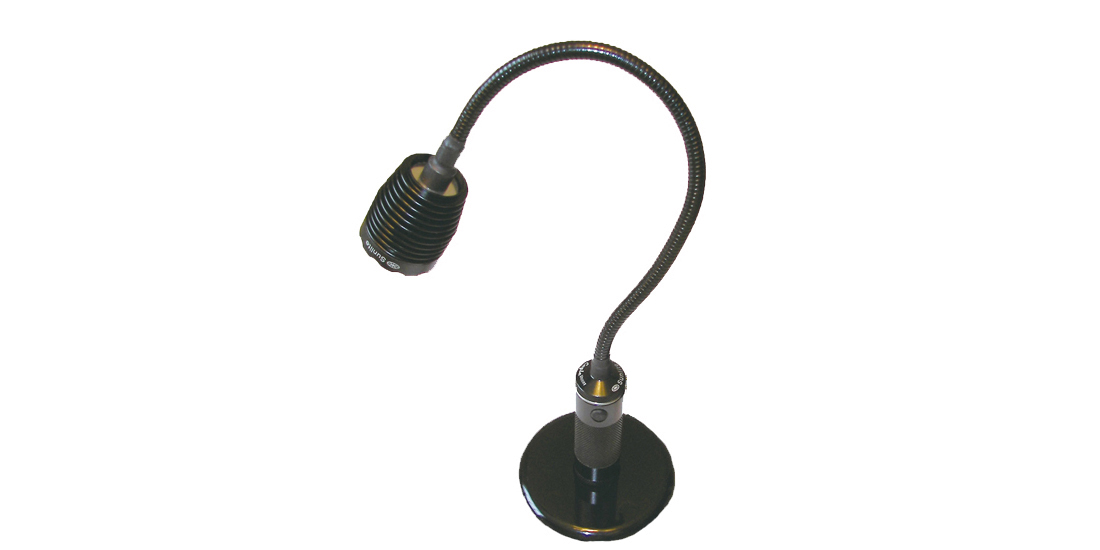 The image for the Twin_light setup: